Dr Cermin Sdn Bhd is the most prestigious windscreen specialist in Malaysia. Headquartered in Skudai, Johor. We are specialized in windscreen repair and replacement. We are also authorized by majority of the insurance companies in Malaysia as their windscreen panel workshop. Our technicians are well trained to perform windscreen repair and replacement.
Over the years, Dr Cermin Sdn Bhd has developed an excellent reputation. We are trusted for our excellent services, our affordable prices and the high standards of our skills and knowledge. Dr Cermin Sdn Bhd offers quality services with the highest possible standards of workmanship. We have developed a strong reputation for efficiency, reliability and value, so you can be assured that your repairs will be done quickly and to the standard you require.
"Meet our quality objectives and to respond to our customers' needs and expectation in an honest, humble and caring manner, providing them with the best appropriate and optimum solution, culminating in the customers complete satisfaction."
Dr Cermin Sdn Bhd is committed to seek and strive for continual improvement, upgrading our skills, facilities and Quality Management System keeping up with changing market and customers' needs and expectation in its products and services.
"To be the standard by which our competitors measure themselves."
Customer Satisfaction is the heart and soul of our business. We accomplish this by listening to our customers and quickly responding to their needs.
Continuous Improvement of our employees through ongoing training and development of our technicians. We strive to achieve excellence through innovation and quality leadership.
Commitment to a fair, friendly, rewarding, honest and highly ethical work environment.
Constant positioning for aggressive growth and maximum market share to satisfy the needs of our employees, investors and business.
Windscreen damage can be caused by stone chips projected into the air by other vehicles, falling objects from the top and even faulty
windscreen's wiper. At Dr Cermin Sdn Bhd, we have the solution for each type damage.
The professionals at Dr Cermin Sdn Bhd are trained to manage the following damage:
Repair Windscreen
Here are 5 reasons for Repair instead of Replace:
Safety - Your windshield/windscreen was installed with an ultra tight bond. An IMPROPER installation will cause a ``pop out`` during an accident and caused your airbags to malfunction, placing you and your family at great risk. For windscreen/windshield REPLACEMENT, please seek for professional advice and installation from Specialist like us (Dr Cermin Sdn Bhd) to ensure YOU AND your FAMILY safety.
Cost Saving - 90% of breaks can be repaired.
No Water Leaks – Because the watertight factory seal has to be broken when a new windshield/windscreen is installed, water may leak past the new seal and damage your car's interior.
Environmental friendly – Because windshield/windscreen glass can't be recycled, millions of windshields/windscreen are piling up our landfills.
It's Free – If you have full coverage, your insurance company will waive the deductible if you repair the windshield/windscreen. This could save you more Ringgit.
Insurance Claim - Dr Cermin Sdn Bhd will assist you in the claim process.
Our Products
We carry a huge range of products related to both large and small vehicles. Whether it's a small treatment for a cracked windscreen or a entire replacement, we will have it on hand in our 50 branches nationalwide stores. Check out the nearest branch here. We pride ourselves on providing our customers with great service, talk to us today!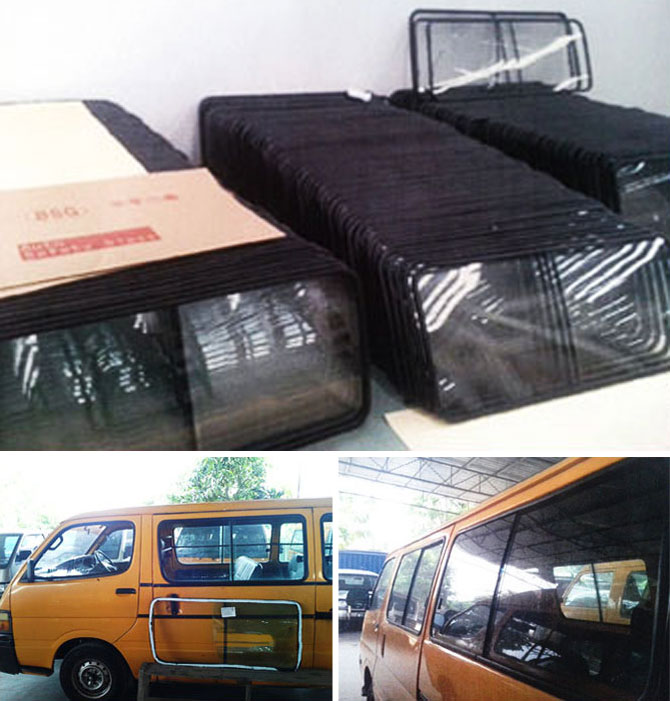 Claim Guide
CLAIM GUIDE FOR THE WINDSCREEN CLAIM
You can make a free windscreen claim if your vehicle is extended to cover windscreen protection under Comprehensive Motor Policy. For a hassle free windscreen repair and replacement, simply fill up the form on the right and we will get the process started
Dr Cermin Sdn Bhd Insurance Panel
In order to facilitate the process, you need to prepare the copies of the following documents:
Policy / Cover Note insurance
Insured's (Policy Holder) NRIC & Driving License
Second Driver's NRIC & Driving License
Vehicle Registration Card (with up-to-date information)
Business Co. Registration License (From 9/ 13/ 24/ 49) (if company vehicle)
Company Rubber Chop Stamp (if company vehicle)
Original Police Report (if applicable)
If you require any assistance or more inquiry for the above,
kindly please
contact us
Home – Creative
Our Insurance Panels
ETIQA TAKAFUL / INSURANCE BERHAD
ALLIANZ GENERAL INSURANCE BERHAD
AXA AFFIN GENERAL INSURANCE BERHAD
AIG INSURANCE BERHAD
ACE JERNEH INSURANCE BERHAD
RHB INSURANCE BERHAD
THE PACIFIC INSURANCE BERHAD
MPI GENERALI INSURANS BERHAD
TAKAFUL IKHLAS BERHAD
SYARIKAT TAKAFUL MALAYSIA BERHAD
MSIG INSURANCE (MALAYSIA) BERHAD
TOKIO MARINE INSURANCE BERHAD
AIA BERHAD
ZURICH INSURANCE (MALAYSIA) BERHAD
MAA TAKAFUL INSURANCE BERHAD
PACIFIC & ORIENT INSURANCE CO. BERHAD
PROGRESSIVE INSURANCE BERHAD
OVERSEAS ASSURANCE CORPORATION
BERJAYA SOMPO INSURANCE BERHAD
LIBERTY INSURANCE BHD
LONPAC INSURANCE BHD
QBE INSURANCE (MALAYSIA) BERHAD
CLOSE